Enjoy market leading rates
from banks across Europe
With Raisin Bank you can access attractive savings products from banks across Europe through a single account and free of charge. Saving with Raisin Bank is online and hassle-free.
Compare zero-fee savings accounts
How does it work?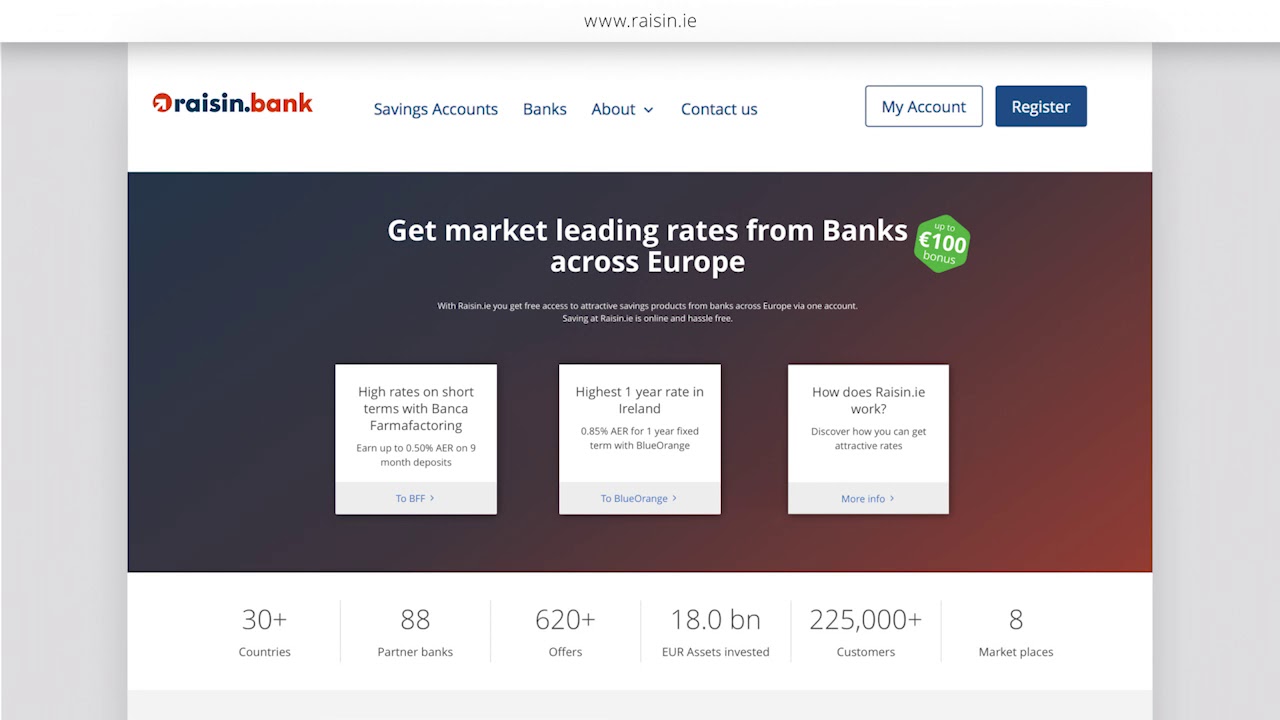 Why save with Raisin Bank?
Raisin in numbers
53.0 bn
EUR Assets invested
Want to know more about savings?
Subscribe to the Raisin newsletter to...
Be the first to find out about market-leading rates
Receive exclusive account holder-only offers
Keep your finger on the pulse with the latest money news
Confirm email address
Open your email inbox and click the link in the email we just sent you. Please also check the spam folder.